The Swiftskin boots can be aquired by completing the Pier. After you entered the boat, sail to the left (towards the waterfall) the hidden cave is somewhat in the middle of the waterfall. Inside just keep sailing upwards untill you come across a bridge. You will find 2 treasure chests. one containing money (around 2k i think) the other containing the Swiftskin boots.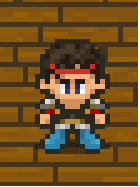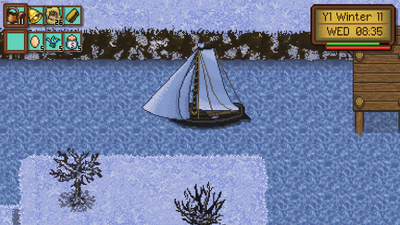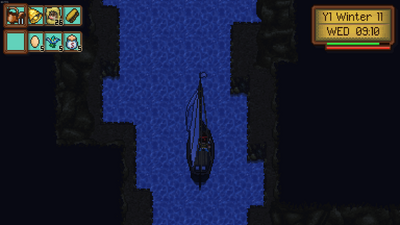 "To the south of Lee and Matilda's house, amidst the trees, is a rather peculiar tree. See, it's dead. But it just stands there, never growing leaves. There are rumors that some treasure was buried near its root, but no one dared dig. You see, the tree is cursed. How else is it dead among so many living ones? ...How you can dig? Well, you can use your hoe! Jeez! " ― Joshua
The circus set is a set of equipment in Gleaner Heights.
Equipment
Title

Protection

Circus Hat
4
Circus Suit
7
Circus Pants
4
Circus Shoes
1
+3 Protection
= 19
Acquiring
The Circus set can be acquired by digging with the Hoe on the old tree in town.

References